Monsoon Mighty Breeze Range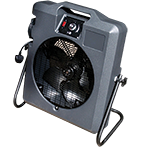 The Monsoon Breeze range of portable fans is the perfect solution for any cooling or ventilation application. Designed and built to withstand the demands of industrial and commercial use but stylish enough to suit formal events.
Product Code:MB
For technical datasheets, please contact us on 01823 690290.