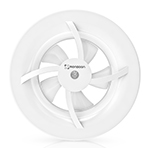 Whether you are a holiday provider or own your own mobile home, caravan, or chalet, now is the time to ensure you are ready for the summer holiday season. The UK caravanning and camping sites industry is a buoyant, growing sector with a revenue of £2.3bn in 2022
1
.  The market size is expected to increase 139.6% this year. So, it's clear that holiday accommodation that is in good condition will be in high demand. However, holiday accommodation is particularly prone to high humidity levels, making good ventilation even more essential to ensure good indoor air quality (IAQ) and to avoid condensation and mould. Fortunately, National Ventilation offers the ideal solution for holiday accommodation ventilation with its Monsoon Energysaver™
IntelliSense i7
bathroom fan.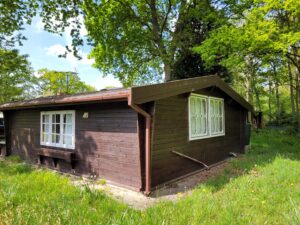 Perfect for mobile homes, caravans, or chalets the clever multi-function IntelliSense i7 fan has been designed so one-size fits all and is versatile enough to ventilate bathrooms, toilets and utility areas. Holiday accommodation space can be restricted which means reduced air circulation and moisture created by cooking, showering and even breathing, builds up a lot quicker without effective ventilation. This can lead to unpleasant odours, hot and stuffy air, condensation and mould which results in poor IAQ and potential damage to the accommodation – affecting profitability and increasing maintenance and redecoration costs. The IntelliSense i7 solves this problem by effectively extracting excess moisture in the air as well as pollutants, while its airing function avoids stuffy odours when the bathroom is unoccupied. Coastal properties suffer the most from damp and condensation and so will particularly benefit from the IntelliSense i7's intelligent humidity sensor, which monitors moisture levels in the air and increases ventilation as needed, even when a property is vacant.
"By choosing an intelligent multi-function fan you can ensure you have the ventilation you need for your holiday accommodation as it designed to ventilate the majority of properties, with one size fits all. The Monsoon Energysaver™ IntelliSense i7 is quiet yet versatile and with its effective ventilation combined with humidity sensor, IP44 rating and airing function, holiday accommodation providers and owners can be confident they are making the right choice to maintain their mobile homes and chalets and provide a healthy indoor environment for holiday goers", said Christian Rehn, National Sales Manager at National Ventilation. "It also offers easy install and reduced energy consumption due to a low-voltage motor – using about a third less than conventional bathroom fans. All in all, the IntelliSense i7 fan is the intelligent choice for holiday accommodation."
Ideal for mobile homes, caravans and chalets, the IntelliSense i7 is easy to install in narrow wall applications as there's no deep spigot going through the external wall. The fan is also versatile enough to fit the majority of installations with the 7 in 1 IntelliSense i7 boasting six core ventilation modes, plus, one heat mover mode (that allows the fan to transfer surplus heat to an adjacent room). In addition, the IntelliSense i7 has been designed and approved for installation in wet areas, with an IP44 rating, making it perfect for the small WCs and bathrooms generally found in holiday accommodation.
An added bonus is that the IntelliSense i7 is ultra-quiet with this modern, smart bathroom fan running extremely quietly at low speed at just 17dB(A), which a great solution when a property has thin walls, as is often found in holiday homes. With a choice of intermittent or continuous running, this ingenious fan also offers a useful overrun timer and presence sensor to avoid unnecessary boosting, while providing a high performance of up to 110m3/hr.
The IntelliSense i7 is stylish yet great value and is packed with clever features, all backed up by a five-year warranty. To help protect holiday accommodation from condensation and mould the fan boasts an intelligent self-adjusting humidity sensor, which continuously measures the humidity level in the room. When it senses a sharp rise in humidity (e.g. when taking a shower) or if the relative humidity (RH) exceeds 70% it starts up automatically. When the humidity level is restored, the fan returns to basic flow or stops. Meanwhile, a useful presence sensor is activated by motion (IR) or when the light is switched on to ensure the fan operates when the room is in use. The over run time is 15 minutes with the fan switching to a medium speed, 60m3/h, and depending on the choice of mode, it starts up immediately or after 2.5 minutes. However, if the humidity control or presence sensor has not been active for 24 hours, the airing function will start up with the fan operating at medium speed for 30 minutes every 12 hours. This avoids stuffy, musty odours in the holiday accommodation when it's unoccupied for a while.
Offering excellent performance with a high capacity and very good pressure capability, the IntelliSense i7 also features a unique self-calibrating motor that senses and compensates its speed if, for example, wind resistance increases in the ventilation duct. It can be compared to a built-in cruise control that automatically ensures an optimal ventilation flow and avoids backdraughts even when the fan is running at low speed.
For further information on all products and services offered by National Ventilation telephone 01823 690 290