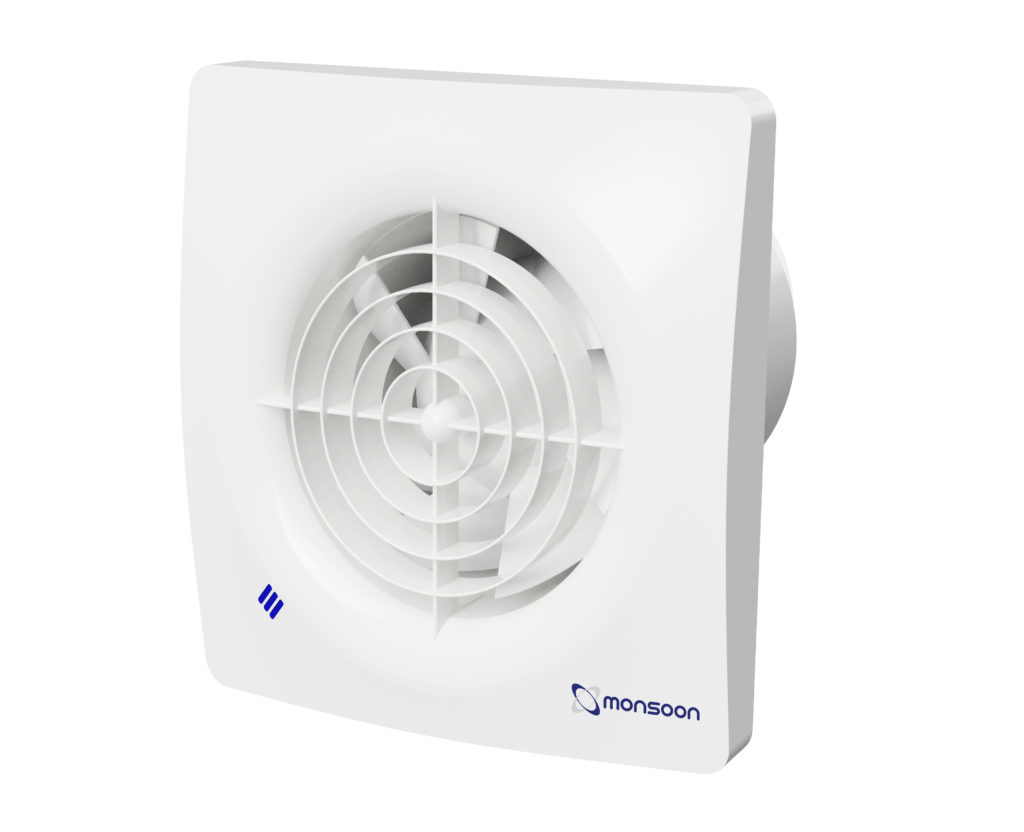 National Ventilation, has launched its new and improved Zone 1 Monsoon Silence Range. Now even better than ever before, this latest innovative domestic ventilation solution provides high extraction rates with low energy use and exceptionally quiet running. Plus they are so confident in their new fan that the range now comes with an unprecedented five-year guarantee.
Boasting two speeds, the Zone 1 Silence range is quieter than ever with a running volume as low as 22dB(A), 50% quieter than many fans on the market. This allows households to benefit from improved indoor air quality (IAQ) and a bathroom free from mould and condensation without having to put up with the annoying drone associated with many bathroom fans. Add to this a low energy usage of just 7.5kW and homes' energy bills will benefit too.
It's not just homeowners that benefit from the improvements; the needs of installers have also been taken in to account. The Monsoon Silence Range is easier than ever to install thanks to the larger terminal block which makes wiring easier and a new spirit level bubble to ensure a straight install. The Zone 1 Silence range is suitable for window, ceiling or wall mounting,
"The new and improved Zone 1 Silence Range should prove popular with installers and households alike. Simple to install and crammed full of great features, the fan promises very low sound levels and is cost effective to run making it the best value intermittent fan on the market" saidMick Daniels, Sales Director at National Ventilation. "In fact we're so confident in it, we decided to give it our highest ever 5-year-guarantee."
The casing and impeller are made of durable high-quality UV-resistant plastic which helps to prevent degradation and discoloration of the plastic over time. Alternatively, a chrome finish is available with the 100mm models, making this stylish fan match well with any modern interior.
With a range of control options including Basic, Timer, Humidistat and PIR, the Part F and L compliant fan comes in three sizes; 100mm, 125 mm and 150mm. In addition, the fan's IP45 rating means it can be safely installed within Zone 1 without the need for a low voltage transformer, ideal for a small bathroom or shower room where space is at a premium.
National Ventilation is one of the leading manufacturers and suppliers of ventilation solutions. It has one of the biggest and most diverse range of ventilation products in the UK specialising in innovative, energy-saving ventilation products that can accommodate domestic, commercial and industrial applications. The company also offers ventilation training on fans and systems. For further information on all products and services offered by National Ventilation telephone 01823 690 290.